How Dutchify started
Dutchify started in the summer of 2016 in a coffee bar in the Hague on the Grote Marktstraat 16. There is a T-Mobile shop located at the same address nowadays. But it used to be a great coffee bar with a positive vibe. It was in this coffee bar that our founder Nick de Bruijn and friends started Dutchify. Armed with laptops, a phone, and great coffee we started engaging with the world.
Why we started Dutchify was simple. Our founder Nick traveled for work and study, living in Seoul and other major cities around the world. Every time he moved to someplace new he experienced bad support. The help Nick got from relocation companies or the company he worked for didn't connect at all with his move. Making his start in a new country messy and time-consuming.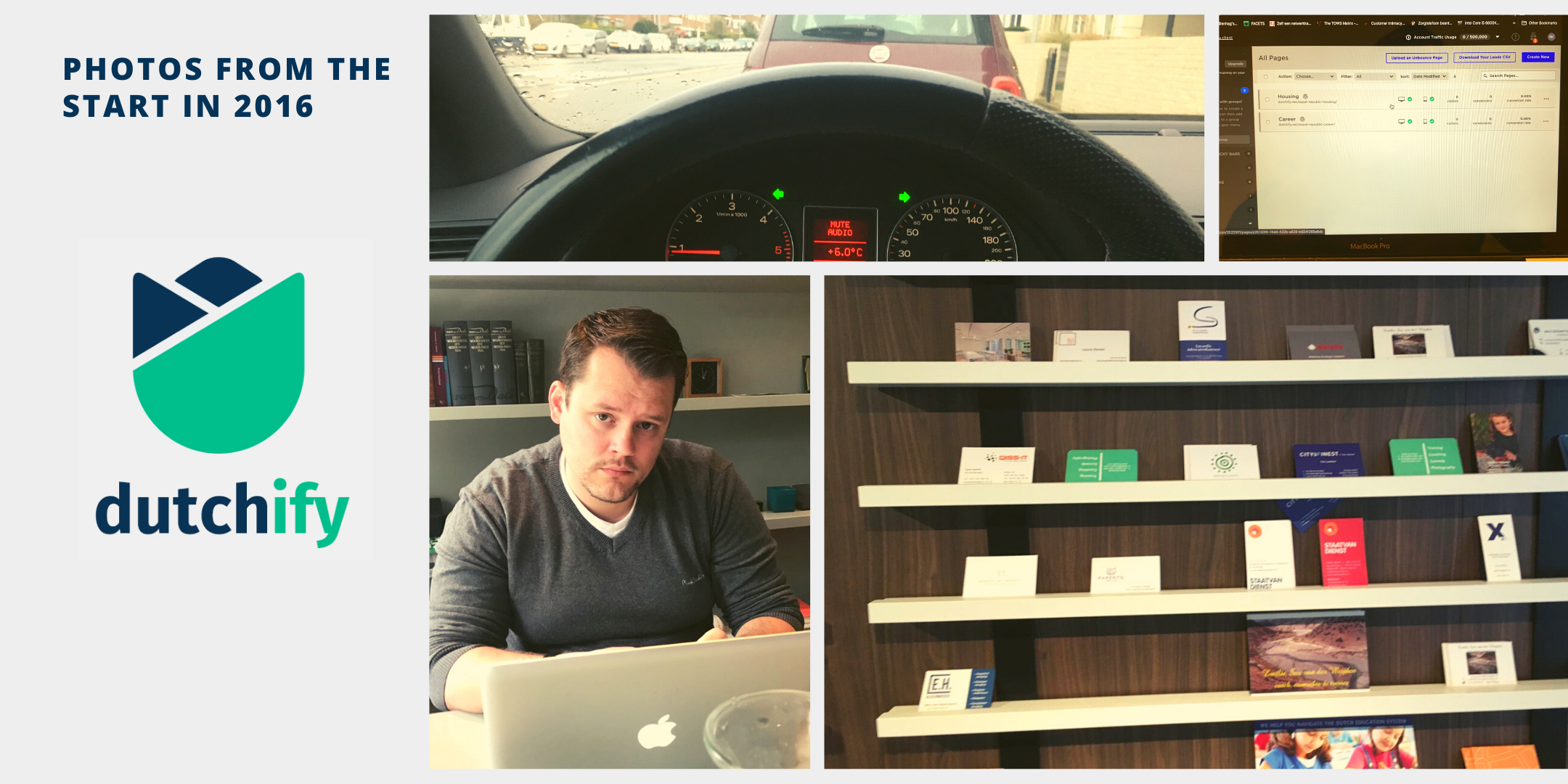 Where we are today
A lot of bad experiences have to do with the modern perspective on relocation services. Most companies take bulk assignments these days. And they treat people like a number because of it, referring to internationals as expats. We hate that word (expats) at Dutchify by the way. We much rather refer to everyone as an international. And we are as open as the Netherlands by accepting everyone for who they are.
Our founder Nick has a lot of international friends who helped out in the beginning. This allowed Dutchify to grow into an established service company by the end of 2017. We also invested
heavily
in our partner network across the country during 2017. We even turned down assignments in favor of partner visits. We did this with the goal to create one of the strongest partner networks in the Netherlands. And we knew that we could deliver results and quality service because of it.
It was at this point, in early 2018 that Dutchify could perform many services in the entire country of the Netherlands
.
Dutchify now provides full-service relocations to the Netherlands. And we have an innovative platform that covers every aspect of the relocation. We help a lot of companies nowadays which allows us to stay excited on a daily basis. But we also help internationals who book our services without the support of a company. We stayed true to our mission.
Providing a person focused relocation service to every client that steps through our door
.
Dutchify can help with anything from housing, career, immigration, and a lot more. And we use our strong partner network to ensure that you get the quality you deserve. Our motto for every assignment we take:
"You focus on getting the job, let us focus on the rest"
Nick de Bruijn
, founder, and CEO of Dutchify has ten years of experience in Real Estate. Nick graduated International Business BBA and completed a minor in Finance. Next to this, Nick has over 10 years of experience in Sales at big firms such as Apple and Sony. Nick makes sure that our team performs at peak level. And the favorite sentence of Nick in the office is:
"Focus on you as a person, instead of the goals at hand. How would you like the next step to

be taken

if it was you who was in the same situation? Use that feeling to take your next step"
Dutchify has built a reputation as being transparent, collaborative, and professional. And you can see that in our reviews too. We built a network of preferred partners that ensure us that no challenges are too big to handle. With an average of 200 clients a year our company how to deliver value to our customers and partners.
Want to join? Contact us today.