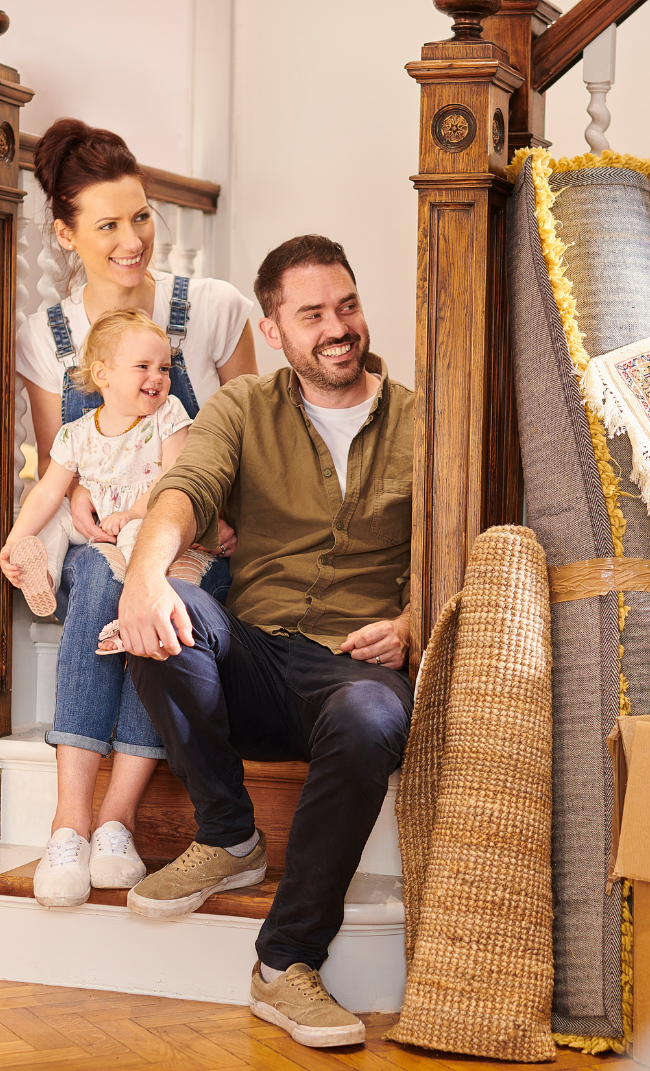 Why you need to buy Dutchify coaching products
This could be you (and your family) in this picture on the left. Happy, relaxed, and ready to move to the Netherlands. And this family looks so happy and relaxed because they booked some help from Dutchify. And most people would feel the same way if they book help to move that saves them a lot of time and money.
Let's face it, you have
probably
started looking online for housing?
And you read some websites on how to schedule appointments for registration. And it's not
really
going your way yet, but you
are convinced
this will change when you start to focus. We are sorry to say this but it won't change all that much. Even if you focus! We say this because we took a survey from our corporate clients.
The data show that employees who move to the Netherlands by themselves take 3 times longer to complete the relocation (on average)
. And they spend twice as long in temporary stay apartments. Spending more time and a lot more money to complete the move.
And we get it. You are preparing to move to the Netherlands. A dream come true. And you want to DIY (Do it Yourself)! You can find all the information online. And you
maybe
you have a friend that is helping you with the move. So we have designed coaching products that help you start, or help you get organized. So that you can complete the move yourself.
But better, and faster!
The Dutchify DIY coaching products
are designed
to coach you to complete the relocation by yourself
. Our products ensure that you get the best preparation possible. And we recommend buying this product if your relocation is two months to a year from now. If you buy one of our products, you can become
just
as relaxed and happy as the family in the picture.
And you buy the product because you need a bit of help from an expert, but you are very determined to complete the move by yourself
! When you buy one of the Dutchify products you enjoy our experience and knowledge of the Dutch Market. But you will also get access to our partner network and potential insider deals.
Oh and if you would rather have the full-service experience we recommend you to book a free consultation call here
!