Dutchify | This is how we help you
Taking care of your arrival
After your interview, your personal agent will start by scheduling all the necessary appointments and have everything ready when you arrive. This normally starts with a dedicated search for your apartment, but can also include career coaching for you or your spouse.
Our preferred partners even have a portfolio of short stay apartments in any major city in the Netherlands, so we can start helping you with a minimum arrival time of a week.
Making sure you settle in
Your personal agent successfully secured your apartment and picked you up from the airport. Now it's time to plan all the appointments so you can start focusing on work immediately.  From setting up a bank account to managing a full immigration procedure, we take care of every aspect of your move. 
After you started living in your new apartment our staff remain your number one contact person for any questions or help you might need. 
Job services for you or your partner
Searching the right job when you are still abroad can be very difficult and that is why we dedicate our time to optimize your chances of starting a career abroad. Our recruitment partners specialize in finding jobs for international talent and that is why Dutchify offers all the services you need to find your job, like resume optimization, candidacy advice, coaching, personal recruitment assignment, and many other services.
We leave nothing to chance and can help you the second you decide to come to the Netherlands. To find out more, book your appointment today!
We don't stop until we found your next home
Your personal agent will discuss your needs before coming to the Netherlands and he/she also makes sure this move is a success. During your relocation assignment, your agent can offer services such as temporary short stay booking, a dedicated apartment search, furniture relocation, application/ advice of taxes, transportation, and pickup services.
Dutchify has a preferred partner for short stay apartments so when you arrive on a short notice you can feel safe to know we can immediately place you. Making a booking through our company ensures you will have the best rates possible to accommodate your temporary stay, whilst your agent works hard to find your next apartment.
Not in the Netherlands? Don't worry! With the latest 360° technology, you can view any property in detail before coming to the Netherlands.
Money back is only applicable to certain packages. Consult with us for the right choice.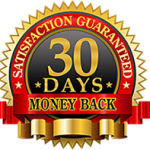 These Happy Clients went before you
Life and Aftercare services
At Dutchify, we care about starting your Dutch life the right way. The Netherlands is famous for the amount of paperwork you need for every service, insurance or subscription you choose and we are experienced in sorting this before you arrive. Life services give you all the help with a Visa application, setting up a bank account, comparing insurances and also completing a full immigration process for you and your partner. We have the strongest partner network of all our competitors and this is why we can offer all the support you need to get settled.
The Aftercare starts when you checked in to your new apartment. You will be surprised by the situations you might encounter when living in the Netherlands and we are just one phone call away from helping you. Aftercare services include direct telephone support, translation services and the best social events hosted to meet new people. We even offer the best aftercare of all our competitors by giving you a year membership at Hello Law for free, giving you all the legal support to manage your life.